The Heroes and Villains Sessions bootleg is a 2 CD collection of assorted sessions and sections from the Heroes and Villains recording dates.

This first CD is pretty interesting because of how the tracks are organized starting with the "In the Cantina" mix of Heroes and Villains in February 1967 by Brian. The rest of the CD I think must be from the original source tapes of Heroes and Villains. The sound of slight static from the dated tapes and the sudden starts and stops really convince me that this must be from something other than an acetate copy.

This CD also has a bunch of vocal parts recorded by the Boys for the song. A lot of these sections never made it into the song, so it's pretty cool to hear them. It's also great to hear Brian controlling his music and directing the Wrecking Crew to play his music just how he wants.

So anyway, I hope you enjoy this one. CD 2 will be coming shortly!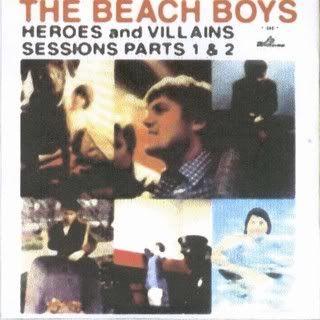 Click Here To Download
alt
,
alt
,
alt
,
alt
,
alt
,
alt
,
alt
,
alt
,
alt