A long time ago, in 1964, The Beach Boys made a very lovely 12 song album called "The Beach Boys Christmas Album". It spawned the hit Little Saint Nick, and continues to be a holiday classic.
However, not so long ago, in 1992, some horrific human being decided it would be a good idea to "remaster" (and I use term VERY lightly) 9 of those 12 songs and issue it out on an album called "Merry Christmas From The Beach Boys". Not only do these remixes sound completely the same, the order of the songs is all messed up, and the whole thing just makes no sense to any one in the entire world.
So please, do yourself a favor and pick up the old Beach Boys Christmas album. OR BETTER YET! Why not buy Brian Wilson's Christmas album from last year
here
?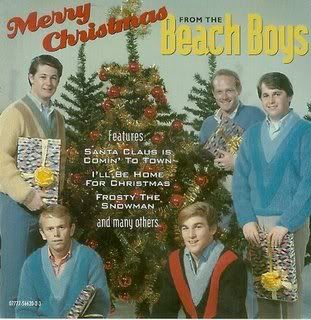 Click Here To Download
alt
,
alt
,
alt
,
alt
,
alt
,
alt
,
alt
,
alt
read about it here on amazon, and make sure to read the hilarious reviews