Hey everybody,
You'll have to excuse me. I've been a little busy lately, but I've got a couple new things for you. First off, some people heavily into Smile may have noticed the long standing site, The Smile Shop (www.thesmileshop.net) has disappeared. They left a note, the smile shop is done. And has since disappeared.
In case you ever want it, I searched google's cache and saved the website. (at least the section on the Smile album). In case you would ever like to read those articles and interviews, you can download the site here.
Download THE SMILE SHOP
And download the Lei'd In Hawaii bootleg.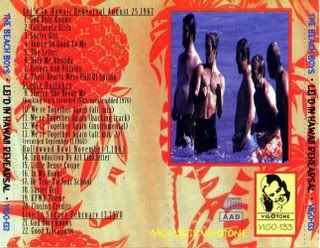 Click Here To Download Lei'd In Hawaii
alt
,
alt
,
alt
,
alt
,
alt
,
alt
,
alt
A few more live things will be posted soon.