"
Is Love You really worth buying?
"
"
Which is better Wild Honey or Smiley Smile?
"
"
Do you really think Smile could have topped Sgt. Peppers?
"
I've been asked these kinds of questions so many times I decided I would write some quick one sentence reviews of every Beach Boys album. I intend to answer at least 2 or those 3 questions and hopefully encourage newer fans to go out and buy some of the less known Beach Boys greats, or maybe you'll just like to know what I think of all these albums! Either way, I have way too much time on my hands so enjoy yourself!
(1962) Pretty good for a first album at the time; lots of fun classic early Beach Boys songs - my favorite being County Fair.
5/10
(1963) The follow up wasn't quite as fun as the original and is filled with way too many instrumental tracks, but some gems like Lonely Sea, Shut Down and Cindy, Oh Cindy make this one enjoyable...sometimes.
4.5/10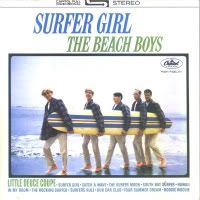 (1963) Another album of filler material with more than a quarter of the titles having the word surfer in it, but it also has some great songs including Hawaii, Your Summer Dream and In My Room.
5.5/10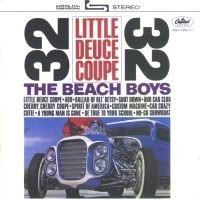 (1963) I love the car era of the Beach Boys and this album had all the hits like Little Deuce Coupe and 409, but also a few incredible secrets like Custom Machine and Car Crazy Cutie.
7/10
(1964) As Brian's production skills improved it resulted in great ballads like The Warmth of the Sun and Don't Worry Baby and more hits like Fun, Fun, Fun that still make this album a winner.
6.5/10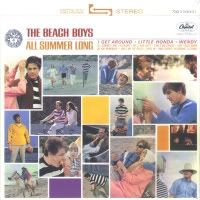 (1964) I love this album because I think it was the first album where every single song was actually really GOOD; every song was catchy and it was really one of the first true "Pop" albums - A must listen.
8.5/10
(1964) The first Beach Boys concert album is a bit of a let down because of Post Production tricks and a slew of silly songs like Long, Tall Texan, but is still redeeming for its "live" versions of some early Beach Boy hits.
4/10
(1964) Less than a month after the concert album, the Christmas album had some good songs on it including Little Saint Nick, but is probably destined to sit in basements for 364 days a year.
5/10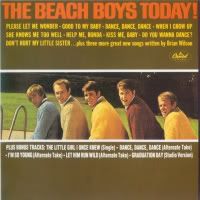 (1965) Today is a landmark Beach Boys album with one side of happy songs and another side of heart wrenching ballads, Today is a must own album (and Kiss Me Baby is incredible).
9/10
(1965) Summer Days is another great album filled with complex instrumental tracks and vocals that show off Brian's increasing maturity and is one of my favorite albums, despite I'm Bugged At My Old Man.
8.5/10
(1965) Party is still a huge departure from earlier Beach Boys albums, with quick covers that just don't have the care that you expect from Brian Wilson, the best thing about this album is what followed it.
5/10
(1966) Every Beach Boys fan loves this album because of how easy it is to relate to, how advanced the music is and the story behind it; You must hear Pet Sounds before you die.
10/10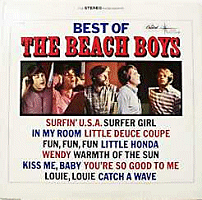 (1966) I found this on vinyl at my Grandmother's house because she was misled in the 60s to buy this evil record along with thousands of other fans who could have bought Pet Sounds instead.
1/10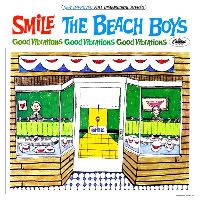 (1967) Smile is beautiful, mysterious and there are a million different versions of it, but no one knows how it would have sounded; you too will be obsessed.
10/10
(1967) Released after Brian had shelved the Smile project, this compilation stinks as much as the first (great songs, horrible idea).
1/10
(1967) Filled with radical reworkings of Smile songs, Smiley Smile is another high point in the Beach Boys career for both its creativity and bravery, not to mention sheer enjoyableness.
9/10
(1967) Precisely 3 months later Wild Honey was released and is chocked full of great Rhythm and Blues style songs that always make me smile when I hear those incredible vocal harmonies.
9/10
(1968) The third masterpiece from Brian Wilson (and Dennis!) is the most relaxing Beach Boys album and the simplified production at Brian's house makes every second of this album perfect. *My favorite*
10/10
(1968) This third hastily made best of album can only be described as the best of album that did to Friends what "Best of Volume 1" did to Pet Sounds.
1/10
(1968) With seemingly all bad ideas used up by Capitol Records they surprised everyone and pulled together an album of all instrumentals for kids to sing along to, with sheet music and all; its a neat novelty.
4/10
(1969) The last album for Capitol Records, 20/20 is disappointing compared to the previous and following album; it generally lacks direction and has quite a few covers and old songs on it.
8/10
(1970) Sunflower is one of the very best Beach Boys records, filled with winners from every member of the band including the Brian Wilson classic This Whole World and Dennis' ballad Forever.
8.5/10
(1971) Surf's Up was another change for the Beach Boys with songs designed to increase the Boys' hip appeal; the album worked in a big way and has lots of great songs including the extremely sad 'Til I Die.
8.5/10
(1972) Carl and the Passions - "So Tough" is a good album that I have learned to like a lot; most of the songs are pretty RnB, but it also has some extremely sweet moments like the Dennis Wilson classic Cuddle Up.
7/10
(1973) I personally don't like Holland very much because it just doesn't feel like an album; part fairy tale, part ode to California, even the song Sail On, Sailor just doesn't do it for me.
3/10
(1973) The second live album from the Beach Boys is a double disc LP released when the band had some awesome songs, played them well, and was much more refined than their earlier live album.
7.5/10
(1976) More like 3 Big Ones, 15 Big Ones is a rushed album released during another Beach Boys come back, this time with Brian, although his contributions were pretty minimal; It's not so good.
3.5/10
(1977) A huge improvement over 15 Big Ones, Love You is definitely the last inspired Beach Boys album and features a lot of awesome songs all written by Brian Wilson. (I love Mona and The Night Was So Young!)
9/10
(1978) Man, I don't dig this album - it sounds fake, uncreative, and boring; you can really tell that the Beach Boys were at a real low point with this album.
3/10
(1979) This album is just as bogus as M.I.U. and also has the audacity to have a disco remake of the song Here Comes The Night (from the Wild Honey album).
3.5/10
(1980) "Wait, what album is this?" is usually what you say when someone mentions "Keepin' The Summer Alive", mostly because of how extremely forgettable this dead on arrival album is.
1.5/10
(1985) 10 years ago the Beach Boys were saying they Love You, I guess by this point they really hated everyone because this self titled album is painful, synth infested garbage that belongs in the 80s.
1/10
(1989) They cruised straight to being a Nostalgia act, but despite all this it is slightly better than their earlier album as they held off on the synths a little; Kokomo was their big hit from this album.
3/10
(1992) Hearing this album is like spending an eternity in Hell as opposed to a Summer In Paradise; fake drums, horrible singing, awful attempts at nostalgia and Uncle Jesse make this album a real floater.
.5/10
(1996) An album of country covers of Beach Boys standards that is so bad, I threw up in my mouth a little bit when I first heard it and believe me when you hear Toby Keith sing Be True To Your School, you may too.
0/10
There have been at least 2 dozen Best of and Greatest Hits compilations released as well that I didn't bother reviewing (simply because I reviewed all of their sources here already), so I hope you dig all of this.
- eric