Released in 1981 on Caribou Records, the Self titled album Carl Wilson is filled with all good songs and amazing singing from the voice of the man who sang God Only Knows. However, most of this albums sounds like it is straight from 1970's Top 40 radio, with songs that all sound like unreleased tracks from the archives of Chicago or Peter Frampton.

In my opinion, Carl Wilson's first album is a perfect soft rock album with a bit of an edge, but very monotonous to listen to at times. I would recommend this if you like that style of music, but the stand out track on the album, Heaven, is so gorgeous I could listen to it all month; it's a tremendous song and a huge tear jerker. The entire album is EASILY worth that one song.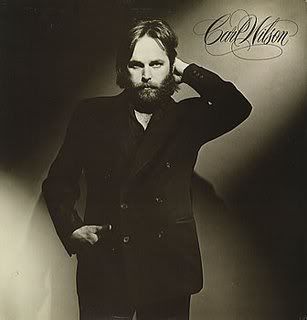 1. "Hold Me" (Carl Wilson/Myrna Smith) – 4:03
2. "Bright Lights" (Carl Wilson/Myrna Smith) – 3:47
3. "What You Gonna Do About Me?" (Carl Wilson/Myrna Smith) – 4:25
4. "The Right Lane" (Carl Wilson/Myrna Smith) – 5:13
5. "Hurry Love" (Carl Wilson/Myrna Smith) – 4:44
6. "Heaven" (Carl Wilson/Myrna Smith/Michael Sun) – 4:23
7. "The Grammy" (Carl Wilson/Myrna Smith) – 3:04
8. "Seems So Long Ago" (Carl Wilson/Myrna Smith) – 4:56
Click Here To Download
alt
,
alt
,
alt
___________________________________________________________
Released 2 years later, Youngblood is Carl's second and final solo album. It has a heavier sound on most of the tracks than the previous album, but still sounds a lot like Chicago (just the 80s Chicago as opposed to the 70s Chicago). Youngblood is better than Carl's previous album though; it is much more diverse, with songs ranging from pure Rockers to acoustic ballads and even touching on Country music and 80s style synths. My personal favorite song is the fairy tale-esque One More Night Alone.

I've also included 4 bonus tracks. The 4 extra songs include 2 unreleased tracks from the first and second Carl Wilson album, a track from Carl's "supergroup" he formed with Robert Lamm of Chicago and Gerry Backley of America and one amazing demo song "An Angel's voice". I really like all 4 of these bonus tracks, especially An Angel's Voice. It has great chords and is very touching - I just wish he had released it with harmonies and a good prodcution.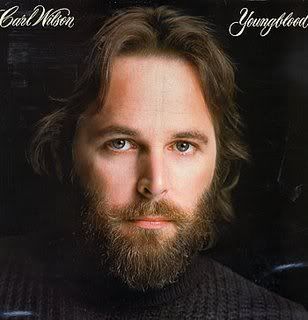 1. "What More Can I Say" (Carl Wilson/Myrna Smith) – 3:26
2. "She's Mine" (Carl Wilson/Myrna Smith) – 3:04
3. "Givin' You Up" (Carl Wilson/Myrna Smith/Jerry Schilling) – 4:41
4. "One More Night Alone" (Billy Hinsche) – 3:05
5. "Rockin' All over the World" (J.C Fogerty) – 3:00
6. "What You Do To Me" (John Hall/Johanna Hall) – 3:56
7. "Young Blood" (Jerry Leiber/Mike Stoller/Doc Pomus) – 2:42
8. "Of the Times" (Carl Wilson/Myrna Smith) – 4:07
9. "Too Early to Tell" (Carl Wilson/Myrna Smith/John Daly) – 2:51
10. "If I Could Talk to Love" (Carl Wilson/Myrna Smith) – 4:10
11. "Time" (Carl Wilson/Myrna Smith) – 3:00
*B1: "An Angel's Voice" (Carl Wilson) - 1:09
*B2: "I Wish For You" (Carl Wilson) - 3:01
*B3: "Like A Brother" (Carl Wilson/Phil Galdston) - 4:43
*B4: "Where We Are" (Carl Wilson) - 2:21
Click Here To Download
alt
,
alt
,
alt
,
alt